Story of Daianji Temple
One of Japan's oldest Buddhist temples, Daianji Temple has undergone several transformations and name changes since its initial construction. Its origins lie in Kumagori Monastery, which was built by Prince Shotoku (574-622), a regent who established a centralized government leading to the early formation of Japan. In 639, Emperor Jomei (593-641), carrying out the late prince's wishes, constructed the first temple established by Japan's imperial family. This temple was initially christened Otera (Great Temple) and later renamed Daikan Daiji (the Great Imperial Temple). In 716, six years after the capital was moved to Heijo-kyo (present-day Nara), the temple was at last given its present name, Daianji. As one of the new capital's Seven Great Temples (Nanto Shichi Daiji), Daianji's role was to protect the imperial palace and the nation of Japan, which had just begun to call itself Nihon.
During the Nara period (710-794), Daianji was about 25 times larger than it is now, occupying a space of some 240 hectares. It incorporated most of the Sugiyama Kofun, a keyhole-shaped tomb erected in the fifth century. Two grand pagodas, each seven stories tall, stood in the southern part of the temple grounds. Daianji also hosted a monastery of nearly 900 scholarly monks, including travelers from foreign countries such as China and India.
After suffering fires and earthquakes over the years, Daianji was virtually abandoned in the sixteenth century. Efforts to revive it began in the late nineteenth century, and today it contains nine precious Buddhist statues from the eighth century, all designated Important Cultural Properties. It is renowned as a place to pray for the prevention and healing of cancer, drawing more than 10,000 attendees to its biannual prayer festival.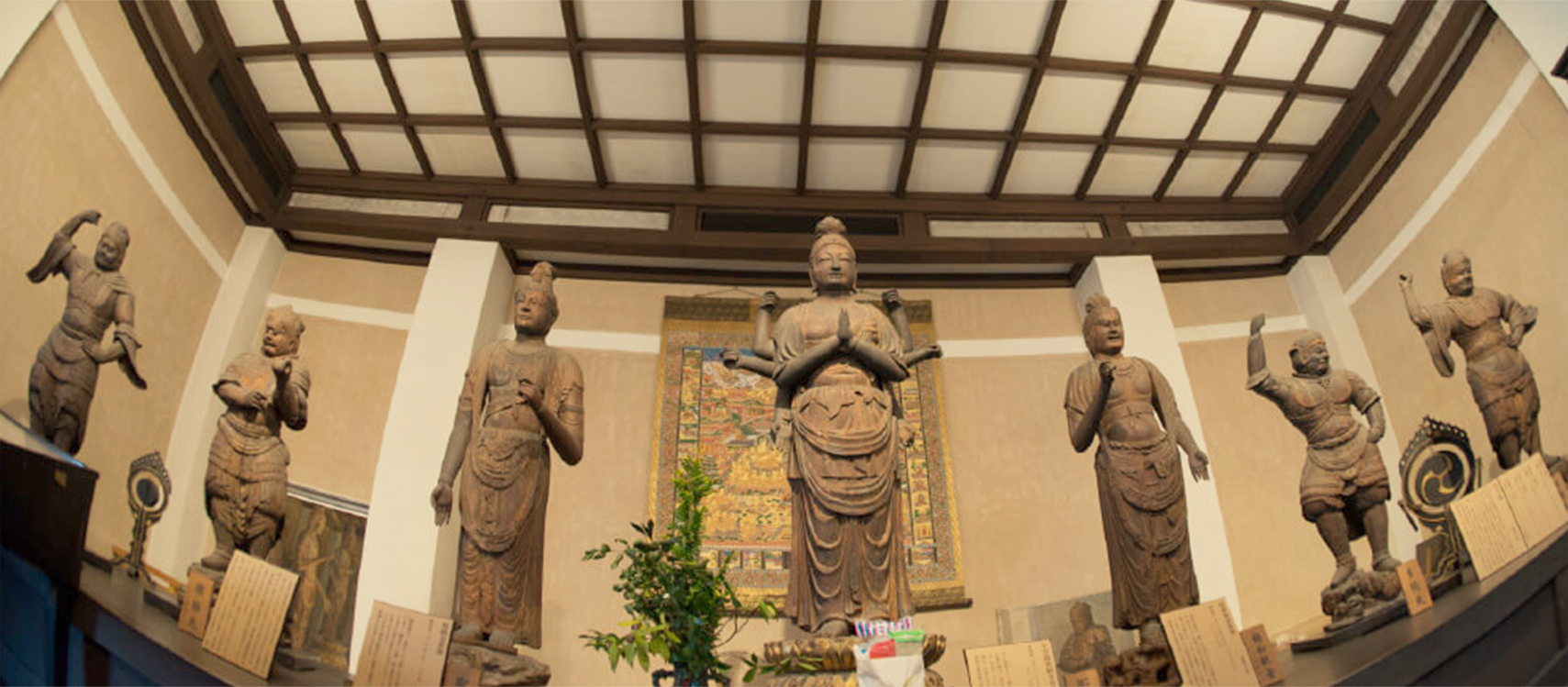 Pray for the prevention of cancer
Twice a year, prayers for cancer prevention and a bamboo sake ceremony are held. It is said that the bamboo sake, poured from a thick bamboo branch into a green bamboo cup, is effective in preventing or treating cancer.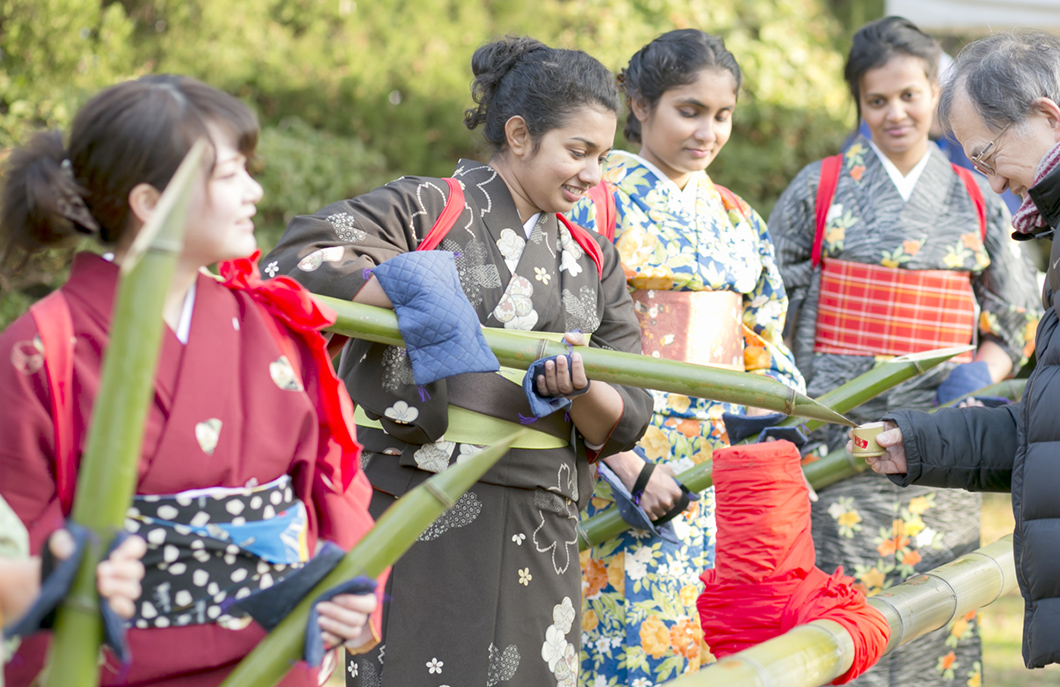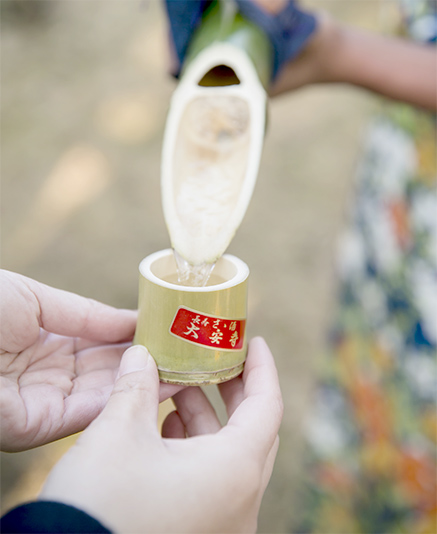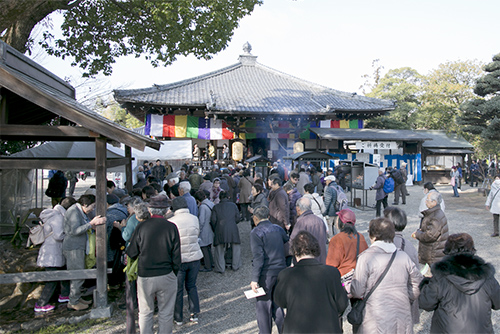 Hours of Operation
9:00 a.m. - 5:00 p.m.
(admission closes 60 minutes before)
Admission fees
| Adults | High School Students | Junior High School Students | Elementary School Students |
| --- | --- | --- | --- |
| 400 yen | 300 yen | 200 yen | 100 yen |